Save a Life for Scotland has created a new and engaging way to spread CPR knowledge! Save a Life for Scotland the board game is a fun and educational game that helps players learn about cardiac arrest.
In this game, you'll learn how to save a life by following the 'Chain of Survival' and what can affect survival outcomes. The Chain of Survival is a series of actions that need to happen quickly for someone to recover after having an out-of-hospital cardiac arrest and includes:
Community Readiness
Early Recognition and Call for Help
CPR
Defibrillation
Life after Cardiac Arrest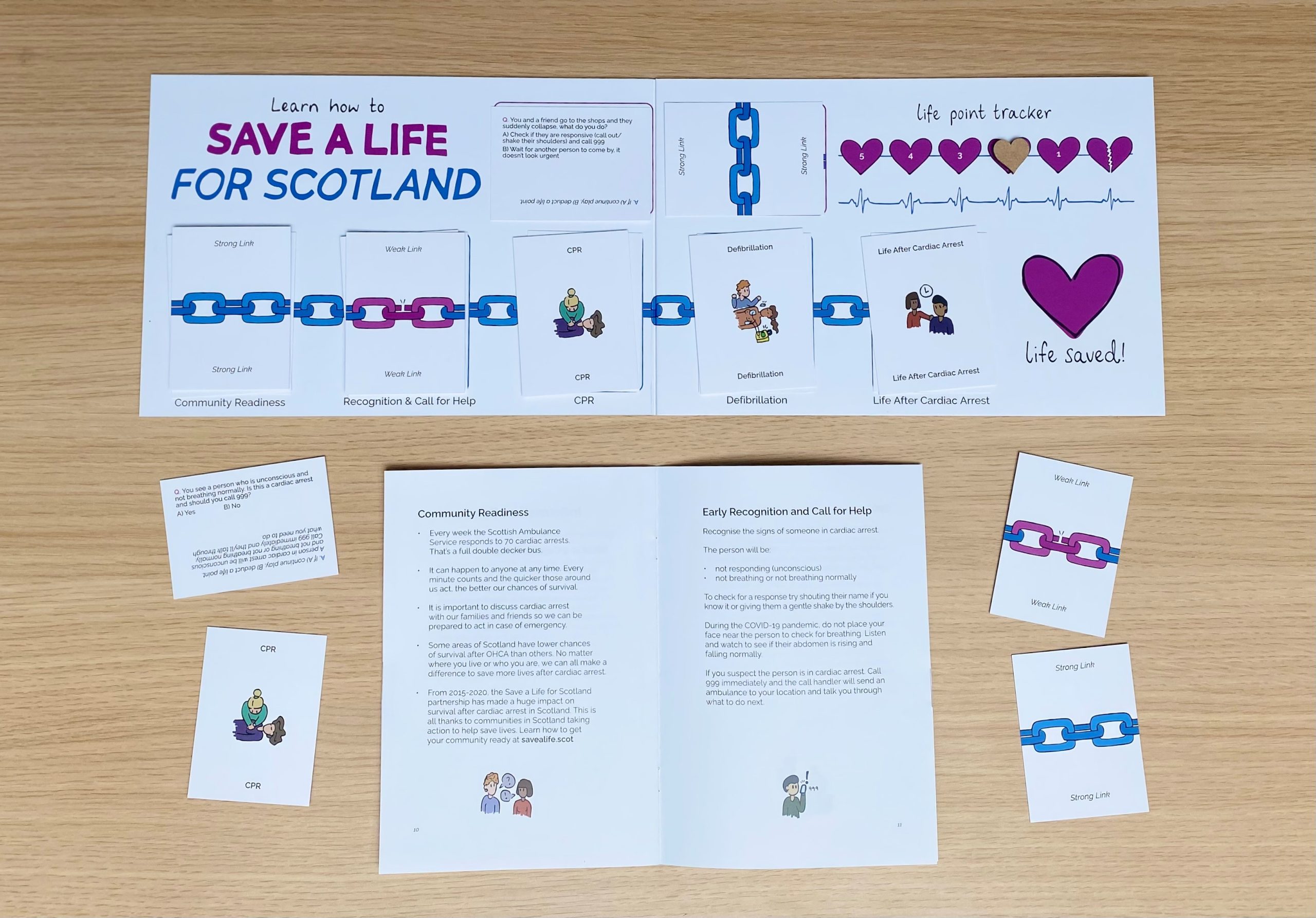 This game is suitable for players aged 10 or above.
Download the game today by following the instructions below!